Our client brands
Some of the world's most recognized wine producers find their business home at Globus Wine. These prestigious wine producers rest assured that their wines are meticulously handled and delivered to customers on time. Highlights of our own brands
Throughout the years we have developed and built several strong, long-lasting brands. They are bought over and over again by consumers, who find that the brands meet all their needs.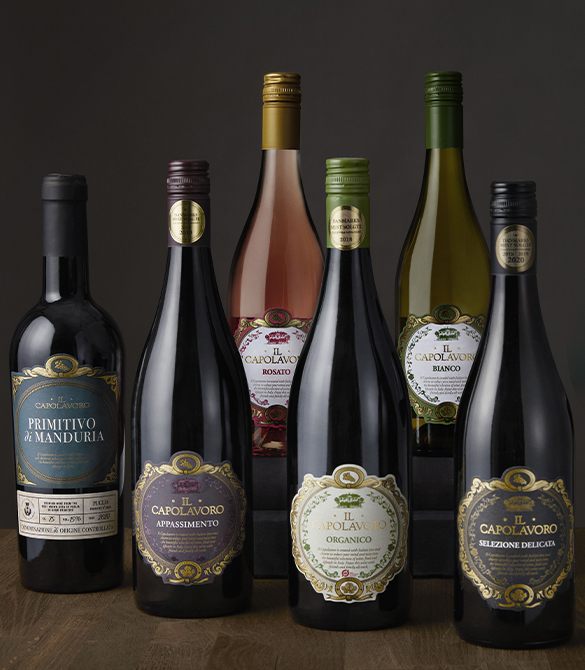 Il Capolavoro
Italy
The bestseller in Danish retail
Il Capolavoro is one of our oldest and best-known brands. In 2021, it was the best-selling wine brand in the Danish retail market, measured by sales volume.
The wine is from Italy, which is one of the countries where Globus Wine has its strongest positions. The brand is available in both boxes and bottles, in many different grape varieties and blends.
The design is classically inspired with magnificent ornamentation and traditional fonts.
Pier 39
California, USA
A very popular American
Pier 39 is a box series currently with a zinfandel and a pinot noir variety. In 2021, Pier 39 Zinfandel was the 8th most sold red wine box in the Danish retail market.
Globus Wine has a strong position in selling American wine: More than 50% of American wine sold in the Danish retail market is delivered by Globus Wine.
Bio Logica
Spain
An Organic box with an innovative packaging
Bio Logico is an organic Spanish box series, whose packaging was created with focus on its ability to be reused when emptied.
We added an opening strip that allows for easy disassembling of the box, removed the plastic handles, and added grip holes, so the box is still easily carried.
Ragnatela
Italy
A beloved and modern Italian box
Ragnetela is one of our most extended series that comes in both boxes and bottles, and it even has an organic range. Though the years, it has created a loyal group of consumers and has even undergone a major redesign in order to maintain its position.
It's Italy, but for the modern consumer with its strong visual concept.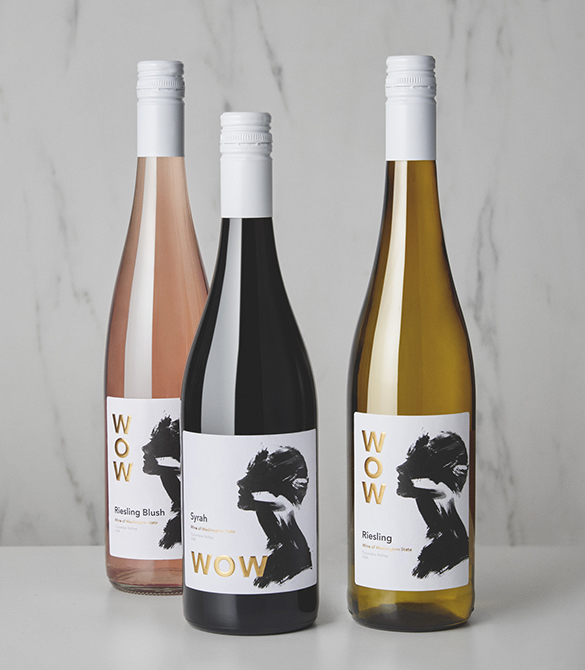 WOW
Washington, USA
The new darling in retail
With our constant eye on new trends and market tendencies, we were quick to notice when consumers got a taste for wine from Washington State.
WOW is a series of bottles with an edgy and eye-catching design that attracts the curious consumer and showcases the span in which Globus Wine operates.
Let's put your wine on the table
Globus Wine is a one stop solution for multiple needs. Learn more about our wine filling solutions.